Arizona Wine Tasting...Meet the Producers! The Asmundsons & The Crows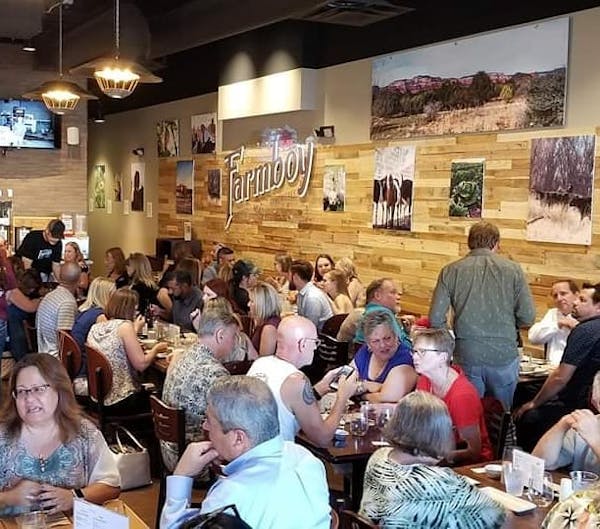 Tickets available at:
https://www.eventbrite.com/e/arizona-wine-tastingmeet-the-producers-the-asmundsons-the-crows-tickets-63367890065
A casual reception and 3-course wine tasting event with Kim & Phil Asmundson, owners of Deep Sky Vineyard, celebrating their wonderful Arizona wines. Paired with small plates, featuring Chevre and other goat cheeses from Wendell Crow of Crow's Dairy, in Buckeye, AZ; all plates are prepared with local cheeses, meats, grains, and produce.
$45 per guest; plus tax
Thursday, July 18, 2019 | 5:30 PM – 7:30 PM
Farmboy Market, Meats, Sandwiches
1075 W Queen Creek Rd, #1; Chandler, AZ 85248
Menu:
Reception: Chevre & 2016 Nebula (Rose')
Crooked Sky Farms Watermelon & Crow's Dairy Feta Cheese with Fresh Mint
1st Tasting: Chevre & 2017 Aurora Viogner (White)
Crooked Sky Farms Sweet Corn & Crow's Dairy Cotija Cheese Dip, with Sourdough Crostini
2nd Tasting: 2015 Supernova Mourvedre (Red)
Crow's Dairy Goat Herbed Chevre, Shaved AZ Grass Raised Pecan-Smoked Sirloin, Hayden Mills Blue Beard Flour Crackers.
3rd Tasting: 2015 Eclipse Malbec-Grenache (Red)
Goat Quark Cheesecake with Seasonal Fruit Topping